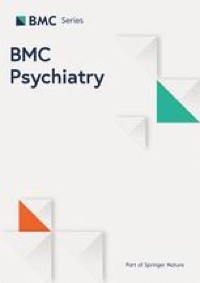 Sample
This study included 638 vocational first-year (equivalent to grade 10) students from four vocational schools in Bangkok, two private and two public schools. An online questionnaire was used that participants accessed through desktop computers, tablets, and smartphones. Mahidol University Social Sciences Institutional Review Board (MUSSIRB) reviewed and approved the study (Certificate of Approval No. 2017/161.2607). For participants younger than 18 years, MUSSIRB approved waivers of parental permission, informed by our previous study on proxy permission and waivers of parental permission [19]. Before enrollment into the study, we provided a detailed explanation of the study's risks and benefits to the students. All students provided assents/consents to participate verbally with research staff and then again online by clicking through the assent/consent process. All participants were also given a participant information sheet to take home that detailed the study's risks and benefits and contained contact information of the study staff and of the MUSSIRB Chairperson. Participation in this study was voluntary and anonymous.
Measures
Demographic characteristics/general information and other variables included gender and sexual orientation which used different questions including (Note: texts in quotes are translated from the Thai questionnaire): "Which of these words do you think describes you best?" and "If you were to have a committed partner (faen), which gender would you like them to be?" Choices included man, woman, ladyboy/transgender women, gay men/MSM, tomboy, transgender men, lesbians and bisexuals. There were also questions about age, educational institution, Grade Point Average (GPA), and some sensitive behavioral questions like "Have you experienced violence based on institutional pride, honor, or seniority status?" Choices included yes, both perpetrator and victim, or either one/never). "Have you used drugs (Crystal Meth, Ketamine, Ecstasy) before or during sexual activities." Choices included often/sometimes or never, and "Do you need advice in sensitive subjects such as problems regarding your lifestyle, emotions, feelings, etc." Choices included yes I do, or no I don't.
Poly-drug use is measured through usage of at least three types of drugs [20]. These questions include "Have you used the following substances?" informed by our previous research and the literature [21, 22], options included kratom cocktail/4 × 100, pro, B5, Xanax/Alprazolam, amphetamine, crystal methamphetamine, ecstasy/MDMA, ketamine, injecting heroin and injecting crystal methamphetamine. Choices included Yes in the past one month, Yes in the past three months, Yes in the past six months, Yes in the past one year and Yes more than one year ago or Never. If their answer is Yes in past one month, Yes past three months or Yes past six months, they will be considered having experienced using that drug [22].
Data analysis
Statistics used in this analysis included descriptive statistics, Pearson's χ2 test, binary and multivariable logistic regression analyses where poly-drug use is the dependent variable, and where education are adjusted variables. GPA, pride-based violence, drug use before or during sex, and counseling needs were independent variables. STATA 14.0 software (StataCorp, Texas, U.S.A.) were used for all statistical analyses.
Read this on Ladyboy crime