The morning after the night before in Pattaya reveals the ugly side of the popular party city. "They danced and sang, and the music played in a da boom-boom town" on New Year's Eve but now the clean-up of Sin City begins.
Pattaya woke this morning to garbage strewn all over the pavements and beach areas, witnessed drunks sleeping among the litter and rats dodging in and out of discarded rubbish. It wasn't quite Ratatouille but rodents were seen gorging on a New Year's Day feast of leftovers.
Police were busy trying to keep the peace between the city's ladyboy community and Indian tourists who were holding tight to their gold chains while the expat community partied hard into the early hours of this morning on Walking Street.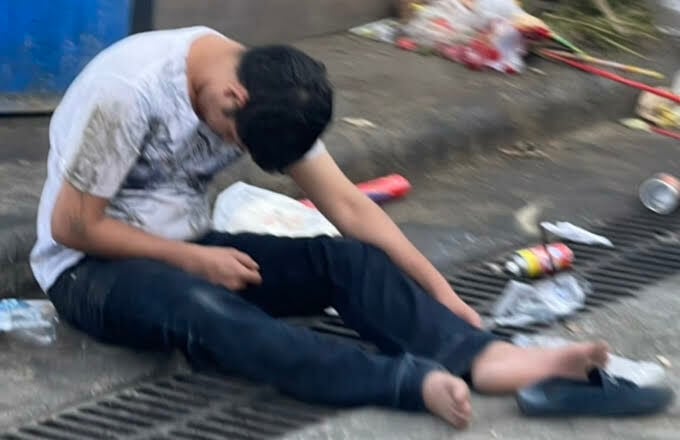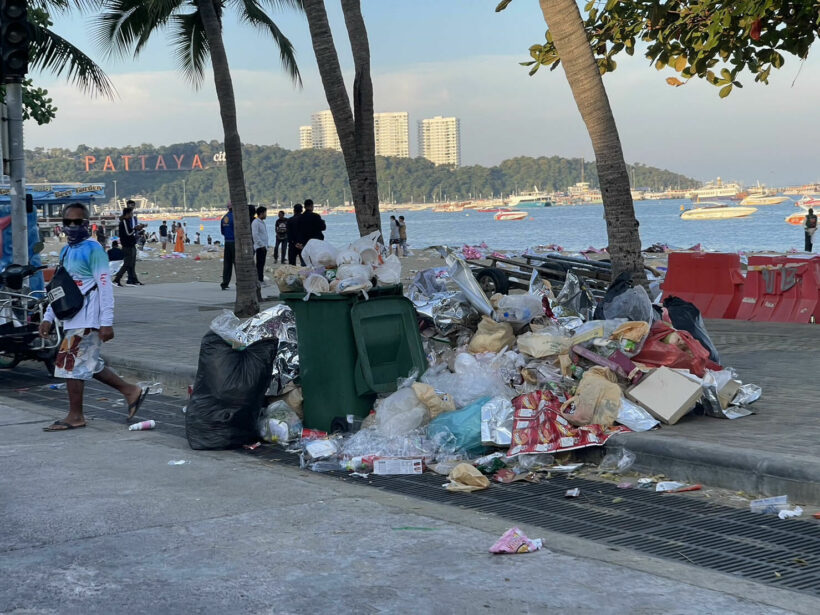 Not only that! Police also broke up a small illegal gambling ring on the beach after being tipped off by some members of the public, reported Pattaya News.
Maybe the aftereffects of alcohol were playing tricks on the group but the scene resembled a Carry On movie, with one alleged gambler trying to escape the long arm of the law by taking a plunge into the sea. The arresting officers were in no hurry, however, and waited patiently on the beach for him to return before collaring him and his two friends.
Pol Lt Col Krirkrit Saiwana, deputy superintendent of the Pattaya Police Station, and his team arrested the three gambling suspects on Jomtien Beach in front of The Now Hotel at 9am.
Police told the Thai media that the men were partying and playing an illegal Hi-Low game on the beach.
Pol Lt Col Krirkrit told the press that the three men scattered in all directions when police arrived on the scene. They impounded the Hi-low tools, dice, and cash from the suspects and took them to the Pattaya Police Station.
Pol Lt Col Krirkrit revealed the suspects admitted they were gambling but said they were only playing for fun among their group.
The Pattaya Police chief refused to acknowledge their defence and said they will pursue legal action. Fines for gambling are generally about 1,000 baht.
Gambling, other than betting on horse races or the government-sponsored Thai lottery, is prohibited in Thailand. The prohibition dates back to the Gambling Act of 1935. The Playing Cards Act prohibits private ownership of more than 120 playing cards without the approval of the government.

Read this on Ladyboy crime